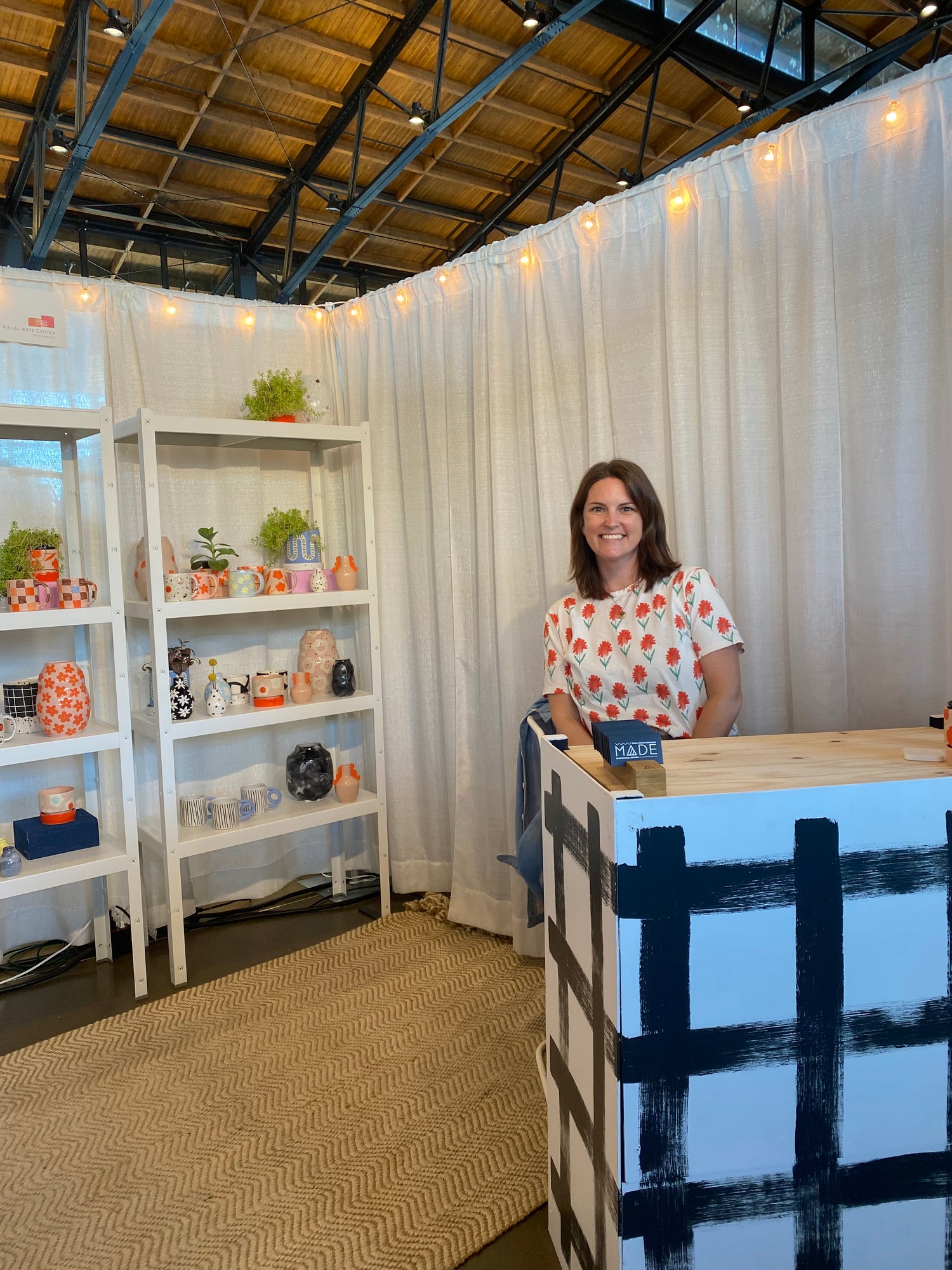 🙂 Welcome! 🙂
Hi! I'm Genia, artist and owner of MADE. Makng art is my way of connecting with the world around me and I'm so glad you're here. Have a look around and I hope you enjoy my fun, playful pots!
✨🍓Strawberry Season🍓✨

Strawberry season is coming! Inspired by everyone's favorite summer fruit, this collection is all about the sweet taste of summer. A reward for the taste buds after making it through the cold winter months. This collection includes vases, berry bowls, lil bowls, mugs, and more. But wait, MUG PRE ORDERS OPEN NOW! Grab your pre order strawberry mug so you don't miss out!
What is MADE?
Located in Richmond, va MADE is my creative business born out of a deep desire to create and bring color and pattern to the world through clay. The colors and shapes I work with are inspired by big life moments, small encounters, and everything in between. I hope you'll enjoy the playfulness that is thoughtfully included in each piece. Happy Potting!